Angel Healing & Consultancy
CUSTOM-PRINTED CHARTS & REPORTS
FOR PICK-UP, E-MAIL OR SHIPPING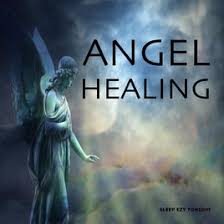 Angel readings have given her clients much needed insight into their problems, by allowing the vibrant and loving energy of the Angels to come through to guide them.
Angel healing is a form of energy healing, working with the divine angels. Anyone can benefit from Angel therapy. You will feel a sense of release, followed by feelings of peace, balance and happiness after a spiritual healing session. Angels are loving beings of light sent from God to assist us. There are different groups of angels with various functions. The angels are always with us and waiting to assist in our lives if requested. Dr. Sunita uses her abilities to invoke and communicate with Angels.
Angel Therapy is recommended to pace up the Higher-vibration living which makes an individual connect with the divine team and align with the spiritual alchemy.
Angel healing is not based on any religion and the client does not have to follow any religious beliefs to attend a healing session. Even if the client does not believe in angels, the healing will work, but of course it does always help if the client is open to working with the angels.
After the healing, the client may feel more relaxed, at ease and feel that a burden has been lifted. Others might feel emotional or feelings of anger.
Some people require just one healing session while others may need additional healing depending on their personal situation.
Dr. Sunita acts as a channel (medium) and it is up to the client's energy system and body to accept the energies and allow healing to take place. This is done on a subconscious level. It does aid the healing process if a person consciously decides that they are open to healing however. It is not a question of will power, it is more so on an emotional level through the emotion of love.